About DHSSF
The Dana G. How Social Service Fund has a long history of providing financial support to not-for-profit organizations with a focus on encouraging youth engagement with the outdoors and residential camping programs in the greater Philadelphia area.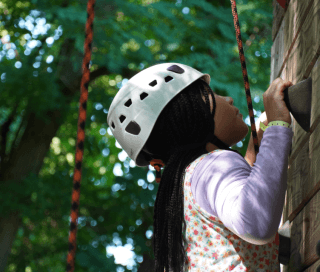 Over the past four decades we have helped send thousands of disadvantaged city youth to experience the peace and wonder of the great outdoors. But we recognize that the need is greater today than ever. So we are redoubling our efforts to offer the gift of the great outdoors to even more needy young people.
Our goal is to double the number of kids we can get into the great outdoors by 2024.
The fund is managed by a volunteer allocations committee, currently consisting of former campers, counselors-in-training, counselors and administrators of University Camps. Although those camps are no longer in operation, the committee members uniformly have a great appreciation for the long term benefits such programs can bring to young people. The committee also has a great passion for and commitment to continuing the tradition set by Dana How of opening the doors for underprivileged youth and introducing them to the outdoors.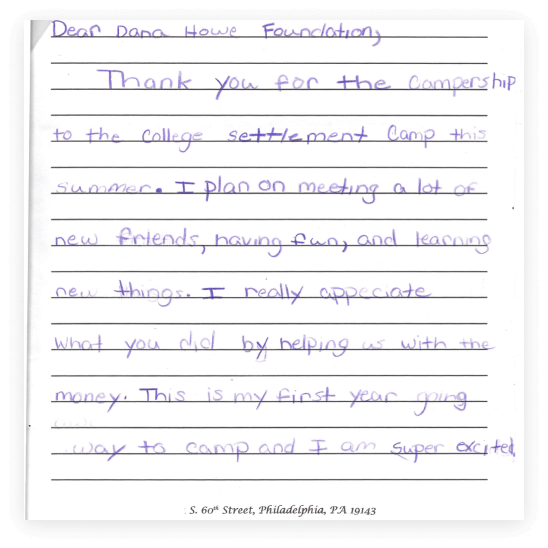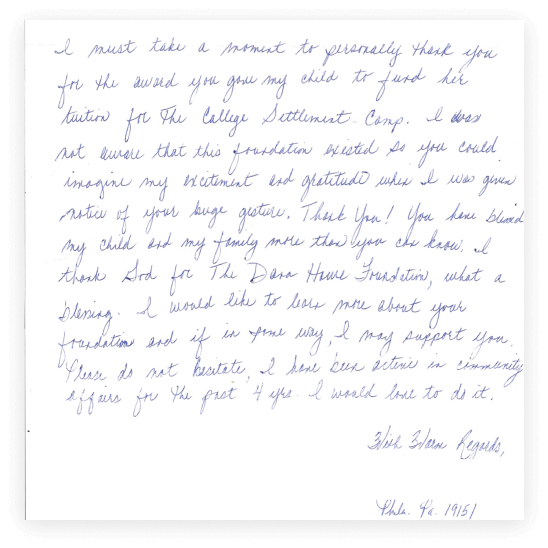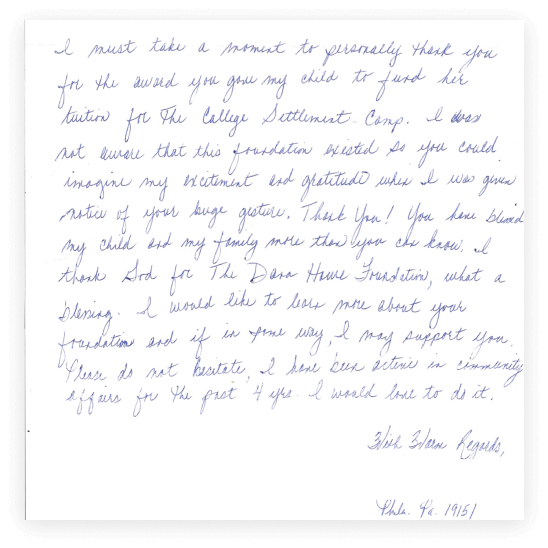 To date the Dana G. How Social Service has provided more than one million dollars in support of underprivileged youth through mentorship programs and residential camping experiences. More recently the Allocation Committee has sharpened the focus of its donations to concentrate on residential camping experiences and outdoor-centric programs.