What We've Been Up To
Partnership with College Settlement Camps
Once the two University Camps locations were sold and they ceased operation as overnight camps, the Dana How Fund sought another venue for providing financial support. This resulted in a partnership with the College Settlement Camps in Horsham, PA.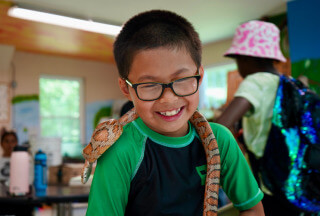 College Settlement Camps is rooted in the same Settlement House tradition as University Camps once was. While other settlement houses in the Philadelphia area were divesting of their residential camps, College Settlement Camps has continued to thrive.
The Dana How Fund not only provides scholarship money so that underprivileged youth in the greater Philadelphia area may attend the camp at a greatly reduced (or no) cost, it has also sponsored a Counselor In Training (CIT) program. Long time camp attendees now have the option of returning to camp in their mid teen years to work as CITs. This successful program has not only expanded the window of camp involvement, it has formed the basis of a counselor "supply chain." It is hoped that today's CITs will become tomorrow's counselors, providing an organic source of talent for many years to come.